FamilyWize Discount Prescription Drug Program—Offering average saving of 35 percent on retail prescription prices, the FamilyWize program helps people afford the medications they need.  FamilyWize cards are available free through United Way and online. They are honored by 95 percent of U.S. pharmacies.  No paperwork is required and cards can be used by everyone-regardless of prescription insurance status.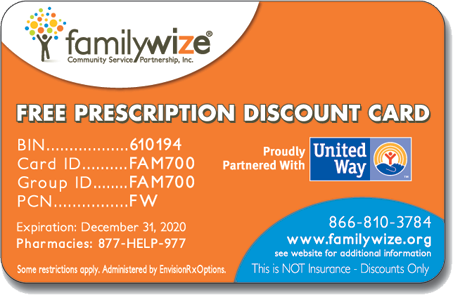 Find your FamilyWize
price, anytime, anywhere.
Download the FamilyWize app to find the lowest price for your prescription medications.
Download the app